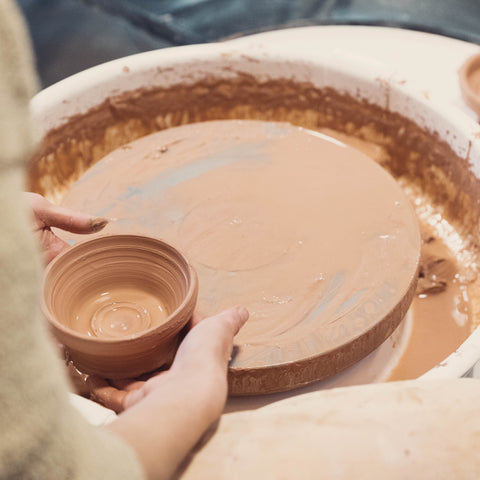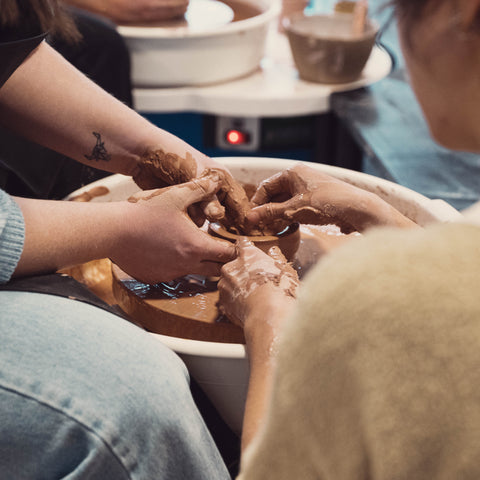 Wheel Throwing Taster: Kids Edition
Hey kids, welcome to wheel!!
Our Wheel Throwing Taster: Kids Edition is the perfect first step into the world of wheel throwing for your kids!
If they've always wanted to try it out, but feel a little intimidated and aren't sure where to start, this is it.  Our Kids Taster class is perfect for parents and kids to try out the wheel together.
THIS CLASS IS FOR KIDS AGED 7-12 AND THEIR PARENTS :)
+ What you will make
 Our expert wheel tutors take you through the process step-by-step, and make sure that everyone comes away making at least one piece.  This may end up being a bowl, cup, vase... that's completely up to you.
What will your piece look like? It might be a bit 'organic' and 'perfectly imperfect' but it will be 100% handmade by you.
+ Lesson length
In this 60 minute class, everyone will learn to throw your very ceramic piece. 
All of our teachers are WWCC certified.
+ No experience needed
This course is ideal for ALL potters (no experience necessary!) 
+ How does ticketing work?
All attendees need to have a ticket.  PARENTS aren't required to attend (if attending you MUST purchase a ticket). 
Class sizes are strictly limited (sorry, you must be 7 years or older to attend)